Can Someone make a website plan & Coding Html andSCC.?!!! Please ASAP!
Descript detail plan in word and code html and external CSS.
Site Description  
Provide concrete detail about site purpose and objectives- canbe in paragraph form.
Competitor Sites
List 3 well designed competitor sites with their url. Describethe the site pros and cons of each site
Diagram
Fill in the blanks on the Diagram, Site Name, Name ofShops/Services Page, 3 types of Products or Services, 2 other pagesof your choice.
Wireframe
Create a Wireframe/Page Layout for your site including SiteName, Navigation links, layout, colors and images. Make sure tolabel the structural elements- Header, Nav, Main, and Footer.Provide list of colors, css etc.
Images and Text
Images and text for each page. Give details about how you planto use the images, set off headings and break up blocks oftext.
Layout, Colors, Font and other CSS details
Details about Design of Web site- CSS, colors, layout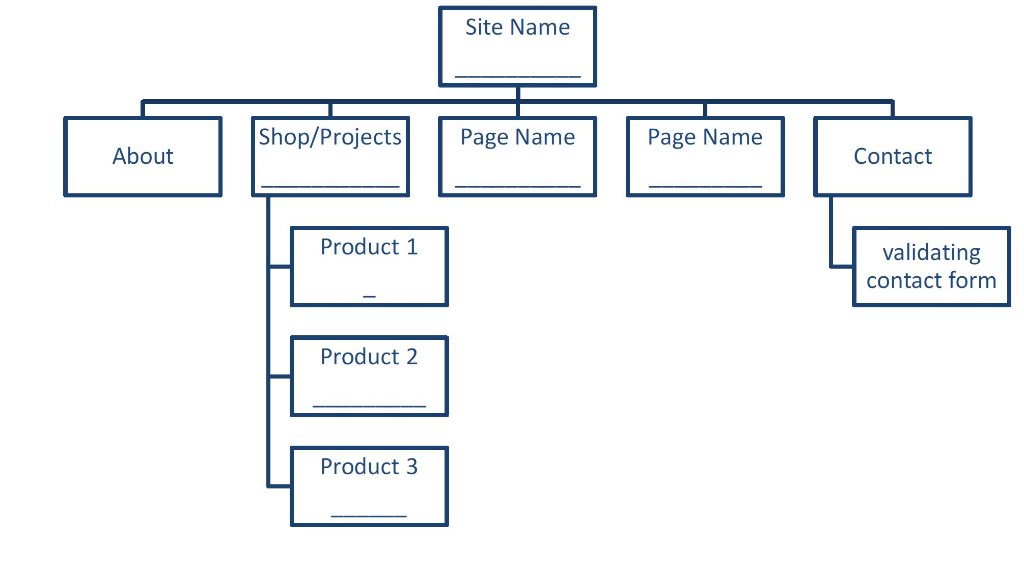 Site Name Shop/Projects Page Name Page Name About Contact Product 1 validating contact form Product 2 Product 3 Show transcribed image text Site Name Shop/Projects Page Name Page Name About Contact Product 1 validating contact form Product 2 Product 3
Expert Answer
---
Answer to Can Someone make a website plan & Coding Html and SCC.?!!! Please ASAP! Descript detail plan in word and code html and …